A serious decision to sell has been made, priced at an unbelievable $300K! 
An avid boat enthusiast or collector's dream, this replica will leave you speechless after being drawn to her magnetic charm. After hearing the sheer roar of her twin V8's and experiencing the effortless glide over the water to really grasp her beauty, this boat will have you seriously grinning from ear to ear.
This Riva boasts all the features of modern vessel construction and power, while retaining the aesthetics of a heritage vessel. Built in New Zealand, she is a true testament to the standard of craftsmanship our Kiwi boat builders are capable of. 
Mark Robinson and Steve Cranch, well-known timber boat specialists, built the Replica Riva Aquarama to the same specifications as the original, while adding a few additional features to truly enhance the overall experience. Among these features is a 150-year-old reclaimed NZ native timber frame for the windshield and custom stainless steel anchor moulded into the bow section.
The eye-catching shine of the high-gloss Mahogany timber is impossible to ignore while the effortless lines enhance the stunning woodwork and design.
Combined with her Baylex trailer, Josephine makes life simple by providing access right out of the boatshed, launching straight into the water entirely at your fingertips, and then cruising around the lakes or to your favourite wine cellar on Waiheke.
It's impossible to appreciate the finesse and elegance of this vessel from pictures alone, and at a price like this with a vendor open to accept trades, this boat will not be on the market for long! 
Call us now to arrange your inspection!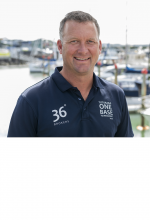 For Full Inventory Contact:
Conrad Gair