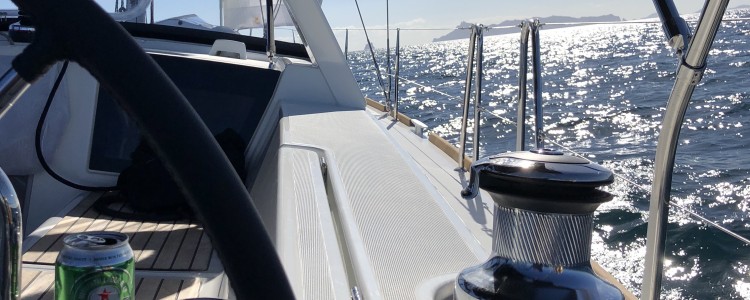 You're invite to CRUISE the PIC Coastal Classic 2018
20 August 2018 | 36 Degrees News
This could be your view on Labour Weekend! Join one of New Zealand's most iconic yacht races in 'Cruise Mode' this year and enjoy all the creature comforts your boat has to offer.
The 2018 PIC 
Coastal Classic will include a 36 Degrees Brokers 
Cruising Rally Division for the second year running, and it's organisers and supporters are encouraging boaties to get on board.
It's a great chance to take part in a spectacular display of yachting, as well as enjoy some of the countries picturesque coastline as you sail from Auckland to Russell. 
Here are the starting details:  
Start line between Devonport Wharf and stationed division start boat. 5 minute gun at 
0810hrs with a start hooter at 0815hrs.
 If you miss this - no worries. Just cruise out of the harbour anytime before 0915hrs. Anytime after that and organisers request you stay clear of the starting area while the race boats get underway. IF the main race start vessel is not on station when you commence your voyage we ask that you make a VHF radio call to Auckland Coastguard advising them of your start in the COASTAL RALLY. 
·      4 hours motoring allowed
·      Spinnakers optional
·      Fun pre-race events and throughout the weekend
So stock your fridge up with good food and drink, get the beanbags on deck and enjoy a fun rally up the coast with a group of mates.  
Prepare to be recognized for your best sunset photos, menu plans, and fish caught along the way. There's plenty of fun to be had with this division and we're looking forward to celebrating the joy of cruising with you
 and celebrating the revamped party in Russell. 
For more information on the PIC
Coastal Classic click 
HERE
.
For Rally details and to enter click 
HERE.