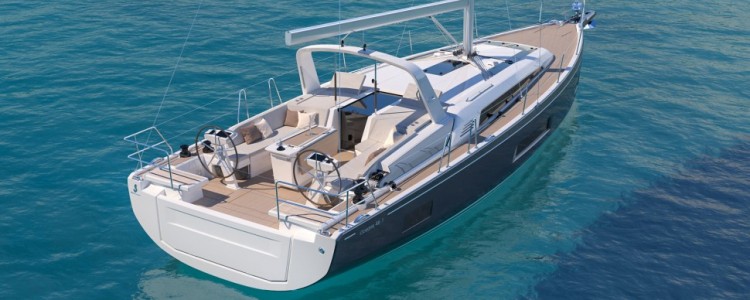 World Premiere for Beneteau Oceanis 46.1 at Sydney Boat Show
28 June 2018 | 36 Degrees News
36 Degrees Brokers are gearing up to be part a spectacular Beneteau display during the Sydney International Boat Show which will also see the World Premiere of the latest boat to join the New Generation of Oceanis. 
The Oceanis 46.1 was recently revealed as the final installment in Beneteau's stunning eight-vessel line up across the Tasman, and follows in the wake of the Oceanis 51.1 which was launched last year.  
36 Degrees Owner Conrad Gair says there's plenty to get excited about in the newest range of design and innovation.
"Reaching the 7th generation marks a huge milestone for Beneteau. As a company which has always been at the forefront of change, they have demonstrated forward-thinking once again in this new era of redesigned hull shapes, increased interior volume, and optimized performance elements," he explains.
Also included in the sail yacht display will be the Oceanis 41.1 Performance, and Oceanis 38.1. Both of these popular sized boats echo the Oceanis design elements, with the 41.1 Performance in particular offering owners a new dimension of optimized sailing with a taller mast, improved systems, and performance sails.
Across in the power range will be the Gran Turismo Sport Fly, the Gran Turismo 40, NEW Swift Trawler 35, and the Monte Carlo 5. This superb range of vessels showcase the difference in functionality and style across the whole Beneteau Power range, each of which can be tailor made to suit new owner requirements.
As New Zealand's exclusive Beneteau and Monte Carlo dealer, 36 Degrees Brokers is proud to be representing these iconic brands and encourage Kiwi power boaters to check out the collection.
For more information on any of these models visit www.36degrees.nz.
Show dates are 2-6 August and the 36 Degrees Brokers team would love to give you a VIP tour on one or more of your desired vessels.
Please email info@36degrees.nz to let us know your dates.