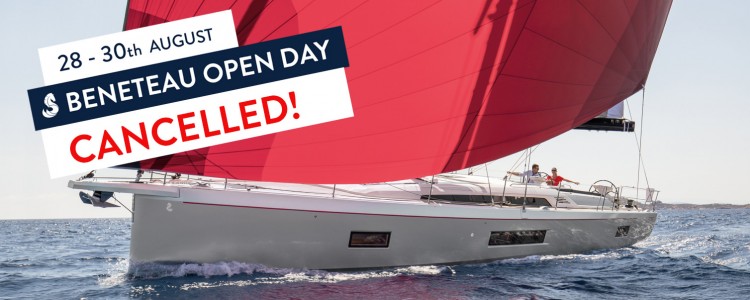 BENETEAU OPEN DAY // Event Cancelled
17 August 2020 | Beneteau
Thank you for your interest in the upcoming BENETEAU OPEN DAY. 36° Brokers have made the tough decision to cancel this year's event following recent changes with COVID-19. We were very excited to show off an incredible 7 boat line up of Beneteau's with you, and are disappointed to have to cancel.
In good news, we are still able to conduct private viewings, by appointment only and with full respect to current safety and COVID-19 regulations. We encourage anyone interested to register an organised appointment with one of our Sales Brokers today.
Our team have become tech savvy since the last lockdown, conducting virtual viewings for clients where needed. If you're at home, or located outside Auckland, we can gladly explore options to coordinate a digital viewing.
Our Brokerage Sales team are very much in operation, with sales, new listings, viewings, surveys and much more still being conducted under current safety guidelines. Contact us if you wish to discuss listing your vessel. 
Additionally, our 36° Services team are available for any service work, repairs or maintenance you may require with COVID19 protocol in place. Please get in touch with any questions you might have.
We remain open to the idea of hosting Open Days, or dock events in future so stay tuned as we navigate the next few months.
We will continue to work hard making boating possible to our fellow Kiwis in what is set to be an incredible summer. Thank you for your understanding, and our sympathies to the people and businesses affected by Covid-19.