Wedgetail is a well-accomplished race yacht well known in the Auckland 40ft race fleet. Having completed many coastal races here in New Zealand including round north island and in a previous ownership Sydney to Hobarts she has proven herself as a highly capable strong racing machine.
Excelling in upwind conditions wedgetail loves coastal races. Planning on completing Three kings, and more this year. She is the perfect A-class race yacht with all the needed inventory/ sail wardrobe for someone who is looking to upgrade out of a smaller race yacht into something more competitive.
Located in Westhaven Marina.
Please call Harry below to organise a viewing today!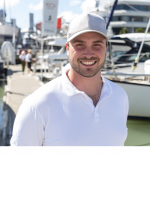 For Full Inventory Contact:
Harry Clark