A New Zealand icon of design. The Salthouse family have built some of the finest quality boats in New Zealand for over 65 years. The corsair is undoubtedly one of the most well-proven launch designs around. It has gained notoriety for strength and integrity that is second to none.


Eligo II has been designed for the modern lifestyle, from the luxurious interior to the spacious cockpit, and the high-quality finish throughout.

Her ocean handling capabilities are impressive, while at the same time being unimaginably simple to manoeuvre with bow + stern thrusters, pursuing her an ideal choice for someone seeking easy boating. With one of the best seakeeping designs in its size range, low maintenance, and exceptional efficiency, this is a dreamboat for both experienced and novice boaters alike.

The exquisite design allows entertainment to flow inside and out, featuring an alfresco dining area in the cockpit, ideal for enchanting loved ones or slipping away for an evening or a lengthy summer excursion.

Powered by twin shaft MTU engines, she will have you cruising effortlessly to your voyage in no time. This is simple boating at its absolute best.

Available and easily viewed down on our Auckland Sales Dock, get in touch with the team today for more!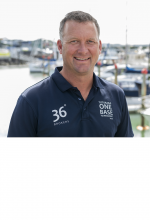 For Full Inventory Contact:
Conrad Gair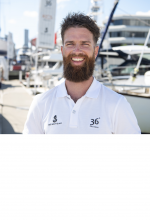 For Full Inventory Contact:
Trent Stillwell