Millkraft 105 "Sea Breeze III"
The opportunity to purchase a luxury superyacht in current New Zealand survey, with a style that emulates the 1970s Hollywood era. With a range of 1300nm, she is very capable of cruising the South Pacific and abroad.
Available for sale to international and domestic purchasers Including or excluding NZ Taxes dependent on the purchaser.
Sea Breeze III is a truly unique vessel, and her recent two-year renovation focused on preserving her legacy, history, distinctive personality, and extraordinary features. No detail has been spared inside and outside and she presents an amazing opportunity for purchasers wanting to step onboard and get out boating.
This stunning classic superyacht, built-in 1976, formerly named Ulysses and owned by Graeme Hart, displays superior quality and craftsmanship. Don't miss out on the opportunity to take ownership of this magnificent classic yacht that will be the talking point of family, friends, and clients. She has been featured in numerous international publications including Boat International and Superyacht Times.
The five levels of this 105" classic will ensure you never run out of entertainment options. Many, many memories have been enjoyed onboard Sea Breeze III, and now we invite you to create yours. The amazing existing crew are available to new owners if desired. 
For further details, T&C's, specs, and more - please see the links below:
Sea Breeze Portfolio (nb: includes information pertaining to current charter operations)
Recent Boat International article: 
https://www.boatinternational.com/luxury-yacht-life/owners-experiences/sea-breeze-3-owners-simon-greenwood-charlotte-devereux
Current Charter Website (Business is not included in the sale price of the vessel however options are available if of interest): 
https://www.boutiquesuperyachts.com/
New Zealand survey documents and refit scope are available on request. Genuine interested parties please contact us today to discuss further and arrange virtual or physical viewings.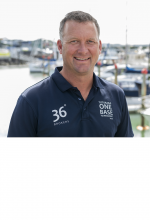 For Full Inventory Contact:
Conrad Gair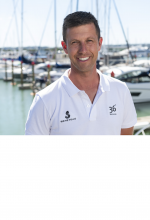 For Full Inventory Contact:
Jono Bakker