Elliott Yachts are amongst the all-time favourites when it comes to the New Zealand cruiser/racer community.

Gale force is an extremely well-presented Elliot 1050, Gale force has been set up for racing long-haul shorthanded events such as the RNI and the RNZ, with up-to-date sails and systems Gale force is ready to step on and get sailing.

Accompanied by the brilliant Elliot design Gale force is perfect for converting into cruising mode with comfortable sleeping arrangements, a private bathroom, and plenty of space.
With a new engine, rigging, and sails in 2018, there is nothing stopping Gale force from making the perfect summer racer/cruiser.

 A well-proven yacht known for her speed, strength, and elegant design this is not a boat to be missed.
 Call Harry Clark below for a full Inventory or to organise your viewing!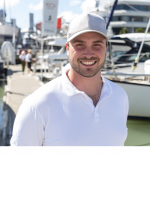 For Full Inventory Contact:
Harry Clark