Waianiwa is a beautiful custom-built 18m world cruiser for whom the term "mini superyacht" has never been more accurate. Since returning to New Zealand after a year-long family adventure from the USA, she has had a comprehensive refit in 2018 at Bluefix Boatworks including a full hull, mast, and boom repaint, removal, and x-ray of all standing rigging, a full state-of-the-art electronics installation, and interior improvements. With these upgrades, Waianiwa is ready for many seasons of enjoyment going forward.

Waianiwa is built for both long-distance comfort and coastal cruising luxury. Her cockpit provides comfortable shelter during passages and is a welcoming space for entertaining friends and family when at anchor or during coastal cruising. A new, upgraded bimini (fully enclosed if need be) and expansive boom tent provide protection from the elements, rain or shine. 
Downstairs you will find a lavish interior, full of natural light, and a large spacious layout including generous cabins and a well-equipped galley.
Letting out the sails and catching the wind comes at the push of a button, with a fully hydraulic furling system, making Waianiwa a dream to sail. Shorthanded or fully crewed families will love how effortless sailing can be.


Waianiwa is ready to step on and cast off the dock, whether you're sailing to the bay of islands or the other side of the world. Fully equipped with spares, appliances, and linen.  


For a full Inventory, and to arrange your viewing please contact one of our brokers below: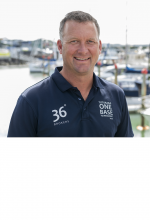 For Full Inventory Contact:
Conrad Gair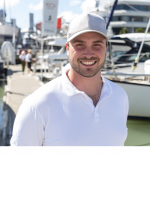 For Full Inventory Contact:
Harry Clark