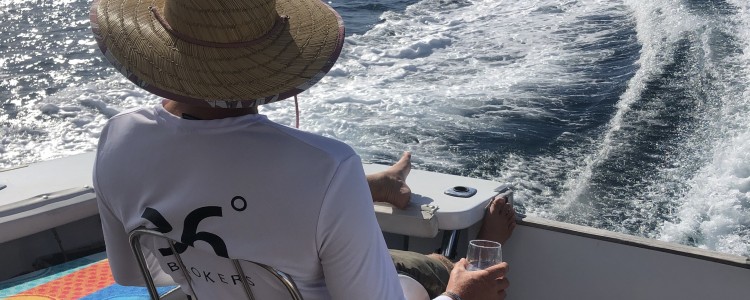 Tutukaka One Base Tournament Success
4 April 2022 | 36 Degrees News
Lines out during the day, a few cold ones at the WDSAC club in the evening, and some entertaining banter with mates - what more could you ask for?! 
It was another fantastic couple of days out on the water at this year's 36 Degrees Tutukaka One Base Tournament. With loads of great prizes up for grabs, anglers readied their rods in preparation for what was sure to be a whirlwind few days of fishing. 
Despite some small objections from the weather on the backend of the tournament, and the fish for the most part remaining relatively elusive, the event delivered on an action packed few days, still managing a contest tally of 4 Kingfish, 1 Yellowfin Tuna and 2 Marlin!
A huge shout out to the support of the local Tutukaka Coast Guards who kindly agreed to 'taxi' our ONE BASE Anglers from their boats anchored out in harbour to the club and back, during the event.
Check out the results from the tournament below:
Congratulations to Roger Purdy on Iris landing a Yellow Fin Tuna and Dan Marsland and Jared Ridley on Mythbuster who both landed a Kingfish each.
The first Marlin T&R of the tournament went to Chris Lambert from Time n' Tide. Followed by Robert Falconer on Euro who pulled in an 80kg Marlin on the final day of the tournament.
We're proud to have backed this premiere fishing event, with a great turnout and much fun had in one of Northlands famed angling hot spots. We can't wait to see you all back on the water next year.