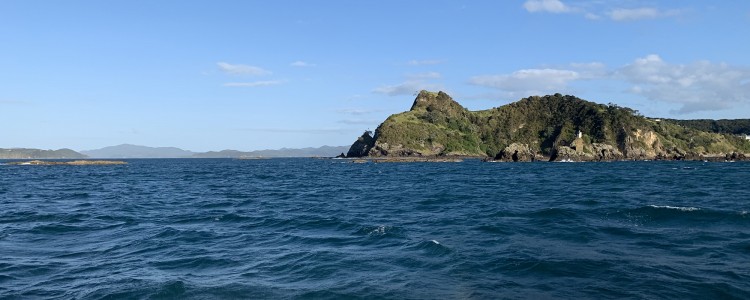 'Tis the Cruisers season in Opua
16 December 2019 |
It's the 'Cruiser arrival' season up in the Bay of Islands, with dozens of new boats clearing in on a daily basis. For many, it's the furthermost point from home as they conclude their Pacific ocean crossing, while others have ventured down from the islands in the favourable weather windows for the NZ Summer. 
The Cruisers Festival in November presented a great chance for our staff to meet some of the new arrivals. As sponsors of the Festival, we took part in several of the networking events, including an evening cruise out to Urapukapuka Island. It was nice to mix and mingle with cruisers from all over the world, many with plenty of salty tales from the high seas! 
Opua is becoming an increasingly popular option for cruisers clearing into the country with the newly expanded marina and growth of services offered. For us at 36 Degrees, it means we can be on hand to talk to people as they arrive, whether it's just a simple welcome into the country, or whether they're wanting to talk about selling or upgrading their vessel. 
We've got an armful of listings now based in Opua as well as further north in Whangaroa, so if you're around the area over the next month and wanting to check something out please contact our broker Robbs to arrange a day which suits.