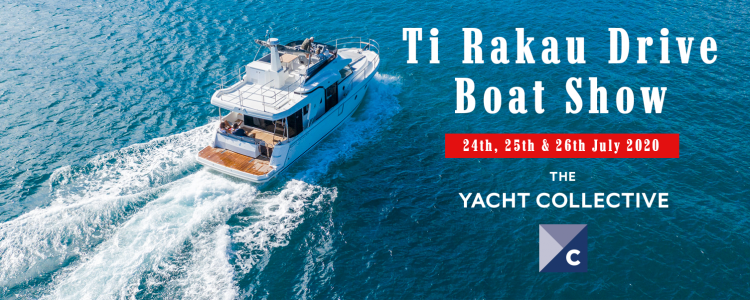 The Yacht Collective at Ti Rakau Boat Show 2020
1 July 2020 | 36 Degrees News
The Yacht Collective is thrilled to announce they will be joining the upcoming Ti Rakau Drive Boat Show to promote their Syndicate line, along with friends at Family Boats. Four dealers, one destination, the Show is set to be an awesome display of NZ's biggest brands, including wicked deals on a wide range of boats and accessories.
Date And Time:
Fri, 24/07/2020, 10-5pm
Sat, 25/07/2020, 10-5pm
Sun, 26/07/2020, 10-5pm
Location:
Ti Rakau Drive, Auckland.
The Ti Rakau Boat Show will be the perfect opportunity to promote The Yacht Collective's Syndicate line to a boating audience keen to make that next step up. Syndicate ownership is a fantastic way to get into luxury boating, at a fraction of the cost. With a few shares left on the Gran Turismo 40, for just $149,500 the opportunity to go boating is ready now. 
Teaming up with Family Boats, Auckland Marine Centre, Sports Marine, and Woodbine Marine, some of the many brands on display include AB, Beneteau, Boston Whaler, Brig, Buccaneer, Chris Craft, CSB Huntsman, Evinrude, Extreme, Fi-Glass, Honda, Kiwikraft, Lazercraft, Mercury, Nimbus, Nuline, Quintrex, Princess Yachts, Rae Lline, Reflex, Sea-Doo, Sea Ray, Senator, Southern, Striper, Surtees, Ultimate, WaveRunner, White Pointer and Yamaha.
Head to the Ti Rakau Boat Show official Event page, and follow their Facebook event for updates.