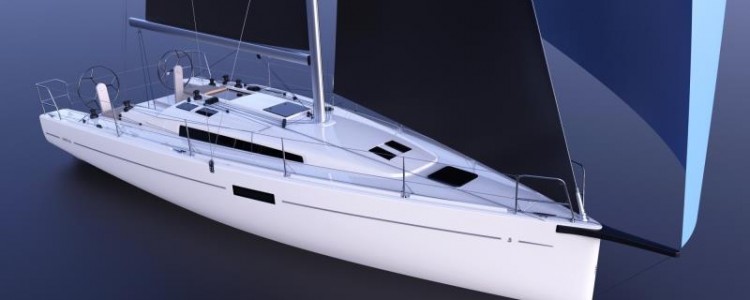 The all NEW First 36 - What You Need To Know
20 August 2021 | Beneteau
For the last few years, Beneteau and Seascape have been working together to bring the world a new range of Firsts. These sporty boats aim to introduce the world of fast, modern performance sailing to novice sailors.
Now Beneteau has the release of the all-new First 36, and here's everything you need to know.
With a wide and modern hull shape, this boat is designed to get on the plane in mid-range winds, perfect for both club racing and cruising with the family.
This boat builds on the design ideas behind the new First range, while also reinventing and modernizing the much loved First 36.7 from way back in 2006.
Below decks, the living space is generous- the largest in its class- and can easily accommodate the family or crew. This boat is truly dual purpose, meeting the needs of those who want the perfect balance of a racer-cruiser.
Big names in this modern design include Seascapes Samuel Manuard, the Naval Architect behind the design, alongside Lorenzo Argento, designer of the First yacht 53. The First 36 was structurally engineered by Pure Design Team New Zealand, who are also recognized for their involvement with TP 52, Ineos AC 75, and IMOCA 60. GigoDesign also had a hand in steering the project on the right course.
There is nothing without purpose and functionality on this boat. It promises to be efficient and elegant, comfortable yet performance oriented.
"It's going to be much livelier and lighter than most of the boats you can buy. It bridges the gap between sport boats and family cruisers," said Pure Design Engineering's Giovanni Belgrano.
Expected release is early next year, so talk to our sales team today to find out more!