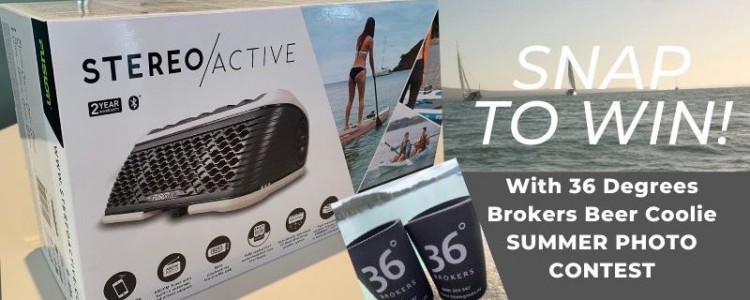 Snap to WIN with 36 Degrees this Summer!
28 November 2019 | 36 Degrees News
Keep your favourite beer cool and get creative to win this epic portable speaker from Fusion with our inaugural Summer Coolie Photo competition. 
The ultimate winner will receive an award-winning STEREOACTIVE™ speaker (valued $329.99), with 2nd place receiving a Musto pack and 3rdplace taking away a bottle of rum. 
Keen to enter?
Simply snap your summer cruising scene with these coolies in the frame and message them through to our 36 Degrees facebook page OR text through to 0212842662. 
So go on, get involved and let us know where your coolies are this summer.
Whether it's a secluded bay, busy beach, mountain top or remote islands – keep your favourite beer cool and put it front and centre. 
We'll be announcing a winner 1st week of February – so make sure you snap and upload before then!  
Have you got some of our 36 Degrees Brokers beer coolies? If not – drop by one of our offices in either Westhaven or Opua to pick a couple up.