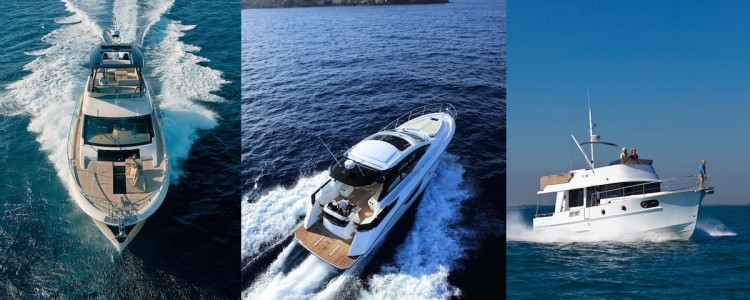 36° New Dealers for Monte Carlo and Beneteau Inboard
4 September 2017 | Beneteau
36 Degrees Brokers are proud to announce two exciting new partnerships which will bring buyers more options in an impressive inboard power vessel range.
 The New Zealand brokerage now holds exclusive rights to sell the luxurious Monte Carlo brand along with the Beneteau inboard power range, including the renown Swift Trawler and Gran Turismo series.
 "We're thrilled to be able to offer our clients a bigger and more dynamic range of yachts. Both the Monte Carlo and Beneteau Inboard power range offer specific features which will appeal to different tastes. It's a fantastic development for us and we're really looking forward to bringing these new brands to the Kiwi market," comments 36 Degrees Brokers owner and director Conrad Gair.
 This news follows on from a very successful year as agents for Beneteau Sail in New Zealand and is backed up by a continued agreement to work alongside the Family Boats dealership who offer the Beneteau Power outboard range.
 Both the 44ft and 30ft versions of the Swift Trawler will be on display at the Auckland On Water Boat Show along with the first of New Zealand's Monte Carlo yachts, the stylish MC 5S, and the next generation Oceanis 41.1 sailing yacht.
 "It's a great array of yachts to be showing. We're particularly eager to show off the 5S which is set to arrive just in time for the event. It's one which blends the expertise from Beneteau with some of the greatest Italian designers to produce a real showcase vessel. There's no doubt that each of our four vessels on display will have something for everyone," he says. 
For more information on these vessels or to arrange viewings at the show please contact 36 Degrees Brokers 09 9031001 or info@36degrees.nz.