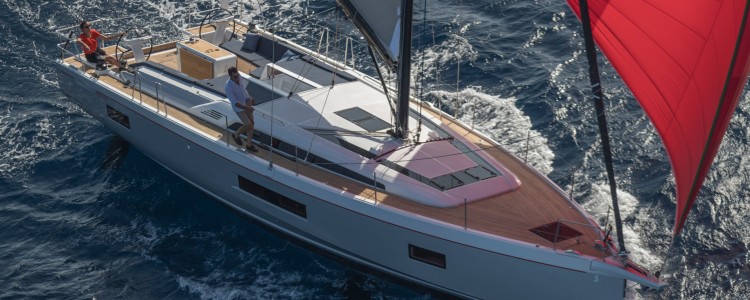 It's showtime! Join 36 Degrees Brokers in Sydney
11 April 2018 | 36 Degrees News
The NEW Oceanis 51.1 Firstline is making her way to the Southern Hemisphere, and set to debut at the Sydney International Boat Show from 2-6 August where our team of 36 Degrees Brokers will be only too happy to show you aboard. 
This fine craft is the first in a 7th generation from Beneteau, and will be just one of six Beneteau boats to view at the show.
Points of difference include a stepped hull which creates even more interior space, taut lines which give a profound sleek profile, and a stylish deck layout which simply 'makes sense'.
These features, coupled with a heap of innovations from Beneteau and practical flourishes throughout, gives the popular sized-cruising boat an edge over others in her field.
Also available to view in the yachting sector will be the Oceanis 41.1 and Oceanis 38.1. A step down in size from the 51.1 perhaps, but carefully designed and constructed to maximise every inch of space and in the 41.1's case, a real emphasis on performance.
In the power range we'll have what's been heralded as the vanguard of sport cruisers – the Gran Turismo 50 Sport Fly with the impressive onboard ship-control technology and the AirStep planing hull. Alongside this will be the Gran Turismo 40 as well as the NEW Swift Trawler 35.
With so much to view and features for every boaties' tastes, we'd love to talk through your options in person. Please do get in touch if you are thinking of heading across the ditch, we'd love to include you in our exclusive Beneteau event and talk through your options in person. Register your interest at info@36degrees.nz and we'll keep you posted!