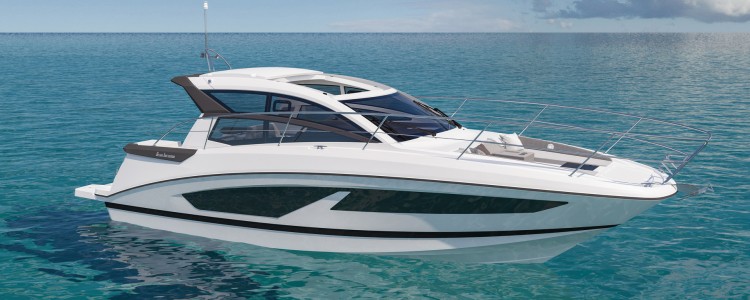 New Line Gran Turismo 32 and Gran Turismo 36 Announced
22 August 2019 | Beneteau
Beneteau have just announced an exciting new release to form a part of the Gran Turismo family. Combining style and practicality, the Gran Turismo 32 and 36 launch the new look for the future of the GT line.
As the range continues to grow, the 32 and 36 offer the perfect opportunity to own a Beneteau at an affordable price. Available in both inboard and outboard versions, the range features clean lines, speed and comfort enhancing Airstep hull and all the comforts of a luxury cruiser.
The Gran Turismo 32 is the perfect entry level boat to the Beneteau family and is modelled on the Flyer 10 deck plan but with a Gran Turismo hardtop for spacious living. The use of space is outstanding and well suited to the Kiwi terrain.
The Gran Turismo 36 is a second step towards the luxury Gran Turismo line, featuring avante guard design and outstanding level of comfort and entertaining ability.
Join us at the 2019 Cannes Yachting Festival for the official launch of the Gran Turismo 32. Don't miss the chance to also see the Swift Trawler 41, Monte Carlo 52, First Yacht 53 and Excess Catamaran