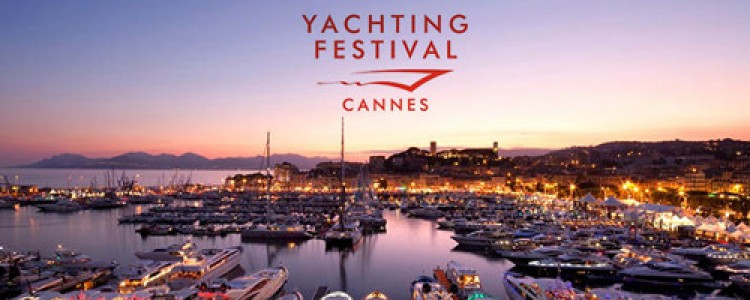 Exciting Debuts At This Years Cannes Yachting Festival
29 September 2022 | 36 Degrees News
With 650 boats exhibited and over 54,000 visitors, the 45th anniversary of the Cannes Yachting Festival was a blast!
6 days of the biggest industry names, latests models, and the newest tech in yachting was an absolute pleasure to be a part of for 36 Degrees Director Conrad Gair and Auckland Broker Laurent. With 135 world debuts featured at this year's festival, Beneteau's Excess 14, First 44 and Oceanis Yacht 60 stood out amongst the top new launches.
"It was a real pleasure to visit the Cannes Yachting Festival which is without a doubt one of the best boat shows in the world! It was amazing getting immersed in the latest Beneteau and Excess models that were on display and I can't wait to talk through these with our wide client base who will be very excited about these new options now available to them through 36 Degrees Brokers here in New Zealand. There was so much to see at the show and it gave me full confidence that the new boat world is getting stronger and stronger by the year." - Conrad Gair 
Beneteau Excess 14
Exciting to sail with a performance inspired rig, yet simultaneously a comfortable cruiser, the Excess 14 is the pure incarnation of the Excess DNA. This line is known for its sleek lines that deliver in speed and performance, at no compromise to comfort, and the Excess 14 is no different. The perfect adventurous cruiser, this design is thoughtful, practical and tasteful. 
Find out more here.
Beneteau First 44
Inspired by racing, the First 44 is offered in both Performance and Cruising models. Clean deck plans, smooth lines and speed are the crowning features of the F44. A light, bright modular interior and a 3 cabin, 2 head layout make this boat the perfect kiwi family cruiser.

Want one for yourself? Grab the first-ever First 44 coming to New Zealand, available March 2023. Find out more here  
Beneteau Oceanis Yacht 60
This timeless design is built with Bluewater cruising in mind. Striking yet functional, she is fully customizable to your requirements. This is a sophisticated yacht that is elegant inside and out. With twin helms, a generous cockpit and wide side decks, she is a pleasure to be aboard. Own below the 3 cabin 3 head layout is fantastic for entertaining guests or the family, and she comes equipped with all the latest tech for your comfort.
Find out more here.
 Want to hear more about these great new offers? Contact the 36 Degrees Team today!