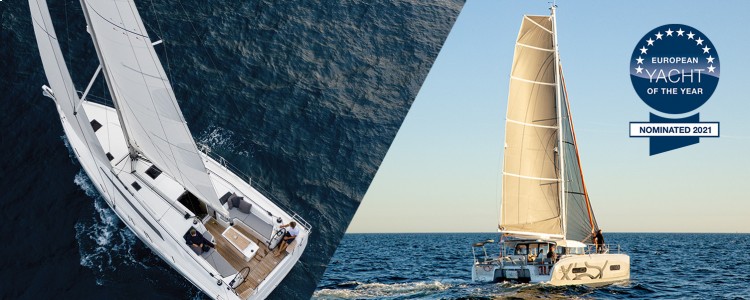 European Yacht of the Year Award Nominations
5 October 2020 | Beneteau
Two new models from the Groupe Beneteau team have been nominated in the prestigious European Yacht of the Year Awards 2021. Both the Beneteau Oceanis 40.1 and Excess 11 Catamaran will tough it out for the best 'Family Cruiser' award.
This category is all about quality cruising boats offering the best of both spacious comfort, and easy manageability to sail double- or singlehanded. 
The Beneteau Oceanis 40.1 is favoured for its immense interior space, unheard of for a boat that size, thanks to innovative chine hull. The Excess 11 is the only large-scale production boat of its size on the market and presents incredible space, with the signature performance ability of the Excess line.
The announcement of this year's winners will take place at the Boot Düsseldorf in January next year.