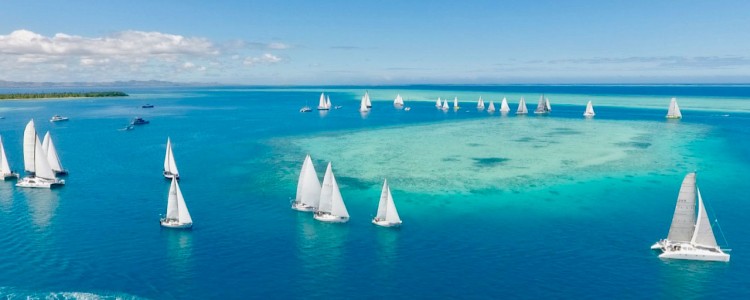 Cruising The South Pacific
27 June 2022 | 36 Degrees News
As the winter chill sets in, more than 15 boats have heaved anchor and set sail for the tropics this week from Bay of Islands Marina. 
After a long wait, many of the cruisers held back in New Zealand due to border closures around the world can continue their adventures. We have thoroughly enjoyed getting to know them, hearing their stories & chatting as we wandered by the docks over the past few years, and we wish them fair winds and safe sailing!
One departure is particularly special to us, as we waved goodbye to our broker Robbs in Opua. He and his family have set sail to Fiji in their Chico 40 "Vesper". 
They have joined in on the Island Cruising Pacific Rally 2022. For first time cruisers the Island cruising pacific rally provides an excellent network of support and guidance to those wishing to take part. We will see them back in November, just in time to avoid cyclone season in the islands and be back for what is sure to be another stunning kiwi summer. 
Wish this was you?
While the time to depart to the islands is now, it's never too early to be thinking about next season. As the winter sailing season in NZ commences, it's a great time to be buying a boat. Now is the perfect time to get that winter maintenance sorted, upgrade & prepare for next summers cruising in NZ. This gives you time to learn the boat before taking it offshore from April, up to the tropics. 
Make your dream become a reality and call our team today to find your bluewater ready boat!