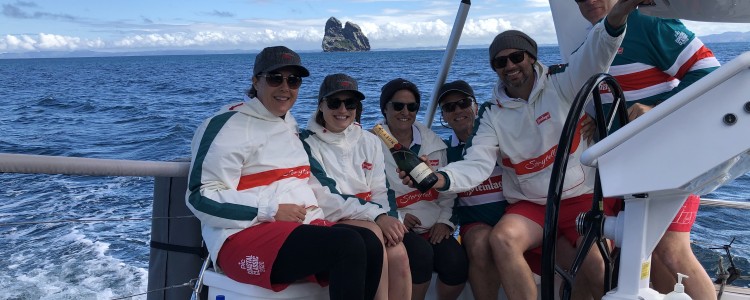 Countdown To The 2022 PIC Coastal Classics!
23 September 2022 | 36 Degrees News
With only a month to go and entry closing on the 7th October for the 40th anniversary PIC Coastal Classic, here's a few reminders to make sure you have all your ducks in a row before heading to the start line.
Make sure you've checked the notice of race and the entry requirements. All boats are required to have a Cat 3 safety rating, although this does not include a dinghy/ life raft. If you haven't got it already, this can take a while to process. Yachting New Zealand have advised that they will not be issuing Safety Certificates within two weeks of the race, so start getting ready now! 
Make sure you've got all your crew- and have given their full names and contact details on the entry form, for safety reasons and prizes!
Download the Predict Wind Tracker! All boats are required to carry this tracker for the whole race, enabling supporters to follow the event. This is available on the app store and can be easily downloaded onto your phone or tablet.
For the full list of events, forms and requirements, check out the PIC Coastal Classic Website. 
And don't forget to check out the event schedule for clinics, briefings, brekkie and prize giving. Here's a brief overview:
13th September - 1900 Race Clinic
7th October - Entries Close (14th October for late entries) 
17th October - 1900 Race Tactics Race Clinic at RNZYS
20th October - 1700 Registration Opens at RNZYS
20th October - 1900 Race Briefing at RNZYS
21st October - 0630 Breakfast at RNZYS
21st October - 0815 - 0915 36 Degrees Brokers Cruising Rally Starts
21st October - 0930 – 1000 PIC Coastal Classic Race Starts
22nd October – Cruising Rally Meet & Greet at Hones Garden, Russell
22nd October - 1900 Prizegiving & Afterparty in Russell
If you're not staying on board you may want to consider booking accommodation in Russell. This lovely little town can book out quickly, so secure your spot early!
See you there!!