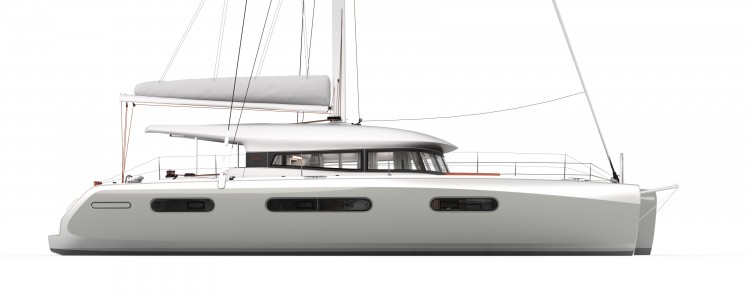 Competition to WIN a brand new EXCESS Catamaran
2 April 2019 | 36 Degrees News
The chance to win a brand new EXCESS Catamaran is up for grabs, and 36 Degrees Brokers would love to see the lucky recipient bring it to New Zealand's shores. 
The global competition comes in the form of a virtual race, whereby the participant can make three record attempts sailing between Barcelona and Cannes, with the best time used to determine a final ranking. (Click here for full rules and details.)
This unique range of catamarans was revealed earlier this year with the first two models set to be showcased in Europe in September. Launched by Beneteau Group, both the Excess 12 and Excess 15 are said to be "inspired by racing, for cruising pleasure".  
The super high aspect ratio rig, twin helm stations aft and contemporary interior are just some of the features which set this range apart and add something different to the multihull market. 
The first NZ order has already been placed, and 36 Degrees owner Conrad Gair says it would be fantastic for another Kiwi to get the chance to own one. 
"The chance to win a brand new boat of this calibre doesn't come along very often. We're hoping to spread the word and get as many New Zealander's taking up the challenge as we can – as it would be great to see more of the Excess range here," he says.   
By joining the challenge, you've not only got the opportunity to win a new catamaran, but also a weeks' catamaran charter and also a weeks cabin cruise for two. 
So whether you're a seasoned sailor, a virtual sailing enthusiast, or just naturally good with tech and have a bit of nautical know-how, this challenge is for all. 
For more competition details please click HERE. 
To read more about the EXCESS Catamaran range please click HERE. ________________________________________________________
EXCESS Challenge virtual race offers you the chance to win a REAL EXCESS catamaran (worth €300.000) by drawing lots. Once your entry is confirmed, you have the right to 3 record attempts between 11:00 am (GMT+1) on 19/01/2019 & 11:59 pm (GMT+1) on 31/08/2019.
Your best time will be taken into account to determine your final ranking !
A draw of ALL entrants will determine the winner of the first prize, an EXCESS catamaran; the most successful racers will be favoured over other entrants, as follows:
The record winner will have his or her chance increased by 50%

The second will have his or her chance increased by 20%

The third will have his or her chance increased by 10%
You also have the opportunity to play by team of 4 people to compete for the "team challenge". This option will be offered to you as soon as your individual registration would have been validated.
Chrome and Fire Fox web browsers are recommended to participate in this competition.