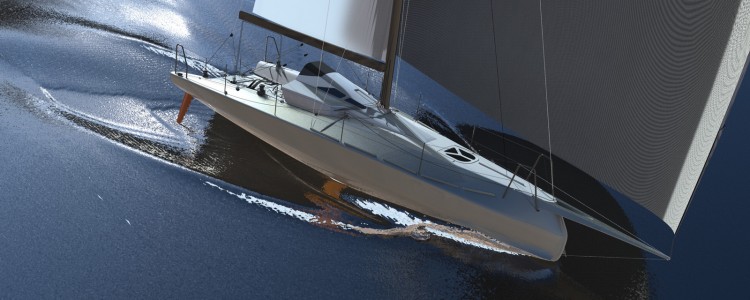 Carbon Fun Rocket Launches in New Zealand
22 December 2021 | 36 Degrees News
36 Degrees are proud to present the P30 "Carbon Fun Rocket'.
This full carbon race boat is designed to be fun, fast and futuristic. Bringing high speed planning, competitive one design racing and a stunning aerodynamic design to New Zealand in an affordable package.
This boat will be fantastic to sail shorthanded as well as fully crewed. As the agents, 36 Degrees is excited to see a fleet of fast one design carbon race boats grow in New Zealand, which can participate in costal racing around the country combined with the possibilities of overseas regattas and shorthanded ocean racing across the globe.
"I'm super exited to see such a light, fast, aggressive looking race boat on the market," says lead broker Robbs Hielkema. "This will be really cool to see flying around shorthanded sailing scene in New Zealand. I'm really looking forward to the excitement of putting up a gennaker and seeing how fast it can go downwind."
The P30 is built in Dubai by Aeolos Composites. Designer Hans Genthe and the team at Aeolos put in hundreds of hours of optimization and designing into creating an exhilarating carbon race boat at an affordable price point.
The advertised price includes the boat landed and commissioned in New Zealand. The boat will be kitted out and ready to race, with racing interior, lighting, electronics, sails and more.
Among the optional extras is the Carbon Fun Rocket "All Round Happy Package," inclusive of return flights to Dubai, hotel, shuttle services, test sailing, handover, guided workshop tour and more.
 Get ya fizz on and give our team a call today!