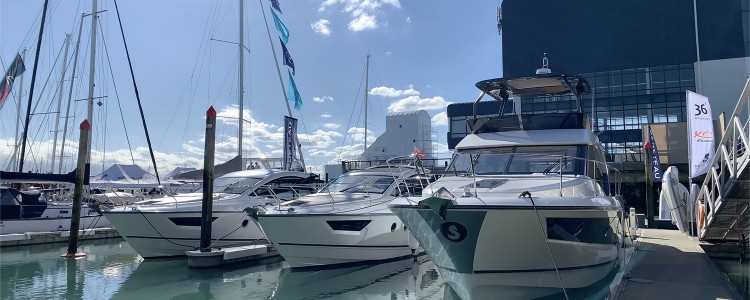 Beneteau Rendez-vous 2021 Event Wrap Up
5 May 2021 | Beneteau
And that's a wrap! It was a great pleasure to present the Beneteau Rendez-vous to an enthusiastic Kiwi crowd, with the chance to step onboard Beneteau's latest and award-winning models.
Visitors to the display were treated to a broad offering of Power and Sail vessels that highlighted the diversity of the Beneteau range and its renowned innovation.
Four spectacular days on the water welcomed an outstanding 8 vessel lineup, with visitors able to spend quality time onboard exploring the range. The event was a great success for 36 Degrees Brokers and Family Boats, welcoming many new and familiar faces to the stand to discuss Beneteau's latest models.
36 Degrees Brokers Director Conrad Gair says "we thoroughly enjoyed demonstrating to a local New Zealand audience and bringing this event to our own sales dock proved to be a great success. Overall we are very pleased with the turn out and high demand for new Beneteau boats".
The Yacht Collective are thrilled to have welcomed a number of interested parties, keen to see the Beneteau line and to discuss the many perks of syndication. A syndicate Swift Trawler 41 Flybridge is set to arrive later in the year with just a few shares remaining.
Worldwide demand for Beneteau continues to grow and we encourage anyone interested in purchasing to move forward and secure an order. Standby for the release of an all-new Swift Trawler 41 and Oceanis 40.1 later this year and sign up for our newsletter below to stay up to speed with our latest announcements!