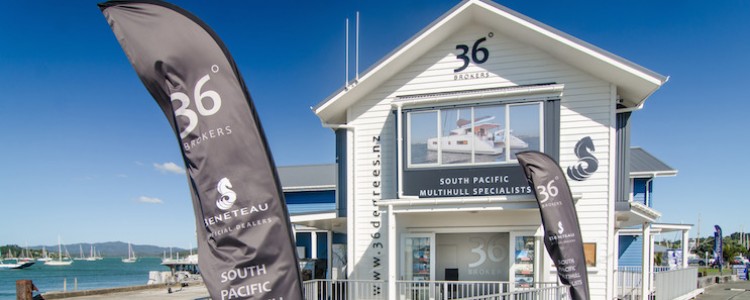 36 Degrees Opens New Offices in Opua - Bay of Islands
7 December 2016 | 36 Degrees News
36° Brokers have expanded into Northland bringing world-class customer service right to the doorstep of one of New Zealand's most stunning cruising grounds in the Bay of Islands.
Now situated on the wharf in Opua, the premiere brokerage team has stamped a firm presence in region with the aim of using first-hand sailing experience and a vast knowledge of the industry to match more people with the boat of their dreams. 
"We all have a passion for boats, and a love of the ocean. This is what connects us to our clients so we truly understand the needs and wants of each individual. We pride ourselves on being specialists in all fields of the yachting and power boating industries and we're excited to bring our personal approach and expertise into the area," says Conrad.
Jump aboard and meet the team; enquiries are always welcome at the brokerage, located beside the General Store on the wharf in Opua.