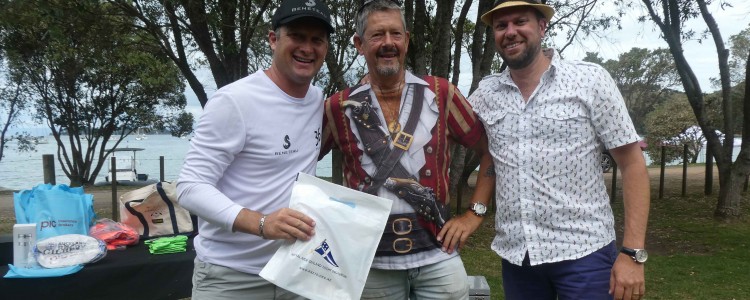 2020 Beneteau Rally: Big Thank You To Prize Sponsors!
16 March 2020 |
On the back of another successful year hosting the Beneteau Owners NZ Rally, in partnership with PIC Insurance, we would like to extend our thanks and appreciation to Prize Sponsors for their hugely generous contributions. We are thrilled to report there were some very happy recipients and winners for the Prize Giving event.
Some of our Spot Prizes this year went to:
'Mahi' - Best Photo - Fusion Entertainment - SM Series Shallow Mount Speakers
'A Bientot' Mystery Length Fish - Gloss Boats - Voucher
'Sea You Soon' Best Dressed Crew - Beacon Marine - Fusion Portable StereoActive Speaker
There were lots of more awesome prizes handed out for the day for best pictures, fastest times and longest fish by length. We would like to also thank the division participants for sending in their photos and participating in both competition and good spirit.
Our prize sponsors are industry leaders in the field who we often work closely with - we highly recommend their product and services and encourage everyone to get out and support their businesses. 
Thank you to Family Boats for joining us again this year and for your generous contribution of two amazing 70/ 110L Chili Bins! Another huge thank you must go to the team at BENETEAU for suppling the grand prize of the day - a Trip for Two to The Sydney Boat Show 2020, including two nights' accommodation and VIP passes to the show. We are very happy for the Jasper team and look forward to watching their journey afar on board their Beneteau. 
 With more prizes from:
Royal New Zealand Yacht Squadron, AES Auckland Engineering Supplies, Power Equipment,  Compass Marine Services, Safety at Sea, Navico,  Ovlov, and Chalmers Marine.
Any questions please feel free to get in touch with Frankie.