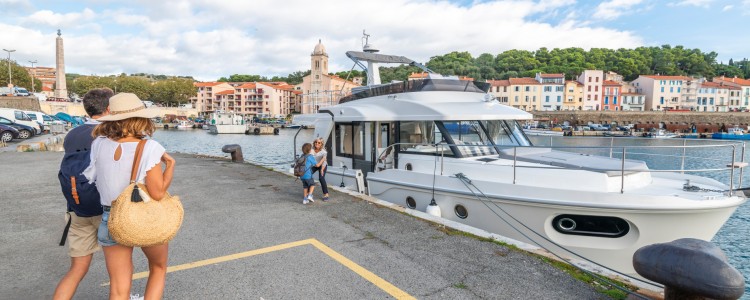 10 REASONS TO CONSIDER YACHT SYNDICATION
28 September 2022 | 36 Degrees News
If you've been dreaming of a Summer escape enjoying the Hauraki Gulf, then yacht syndication might just be for you. Many boat owners face the same struggles, they can't justify the cost, nor the time involved in sole boat ownership, which is why boat sharing makes perfect sense. Syndication offers a complete yachting experience, without the hefty cost, or the stress.
Check out our 10 reasons why shared boat ownership wins, or hear from one of our Syndication owners HERE.
1. Shared Costs
Many people don't have the time or the money to warrant the large costs of sole boat ownership, which is why Yacht Sharing is a great way to enjoy boating at a fraction of the price. Annual running costs for a vessel is roughly 10 percent of the value of the boat, and for a luxury cruiser these costs can really stack up.
The result of shared ownership is you can afford to make the step up to a large luxury cruiser, without the risk or the expense.
2. Full Walk on Walk off Service.
Pack a lunch, dinner and your favourite bottle of wine and you're all set for a weekend away. A full walk on / walk off experience means everything is taken care of from the linen change, to the final washdown. Take your time coming home of an afternoon, without the stress of having to pack down the boat. Only refuelling, dishes and removing rubbish is required. Simply tie up and go!
3. More Time Boating, Less Time Stressing
A majority of vessels rarely leave the dock. The hassle of cleaning, organising and maintenance work is a big deterrent to people's time on the water. A syndication booking system means owners plan their boating in advance, resulting in much greater usage of the boat. Open living spaces, enclosed clears & diesel heating mean owners can make the most of their time regardless of the season.
4. Latest Model Vessel's at a Great Price
Perhaps you've thought about upgrading but hesitated at the move to a bigger boat. Or perhaps you're a seasoned vet on the water, but are after something more low maintenance. Syndication is a great opportunity to get into a new model luxury boat at a fraction of the cost. As authorised dealers, we are able to provide a latest model premium product at a competitive price, making shared ownership highly affordable.
5. Multiple Bookable Days + Unlimited Standby Days
Planned and booked days help you to organise and structure your leisure time more proficiently. As a 1/6th shareholder, owners enjoy an annual 54 Bookable days, a significant amount even sole owners would struggle to meet! Eager users have the opportunity to purchase more than 1 share if more use is desired.
For those that want to go out spur of the moment, unlimited standby days makes this a real possibility, whether it's for a quick sunset cruise, after work drinks or to hook a fish with a work-up happening right then.
6. Fair and Easy Booking System
A well developed booking system ensures on water days are evenly and fairly allocated. Prime weather summer days, long weekends, Christmas's and so forth are all evenly distributed, ensuring everyone has an equal opportunity to use the boat without any hassles.
7. Fully Managed and Maintained
Time is precious, which is why many busy professionals are drawn to Syndication. Vessel management is a true luxury in boat ownership and is made affordable in a syndicate program. No need to stress about scheduling maintenance or checking on your boat in bad weather. We take care of everything.
Need help touching up your berthing skills? Want to know the best fishing spots on the Hauraki? Our knowledgeable team have countless years and nautical miles experience at sea. We can provide, training, tips, the best anchorages, and much more in your vessel support service.
8. Servicing Managed by BENETEAU Professionals
As authorised dealers, we know your product well, and our service team is well equipped to ensure your vessel is maintained to an optimal standard. Industry partners and connections ensure we can carry out the best work possible, cost effectively and in a timely fashion.
9. Vetted Owners Trained and Capable.
Know that your vessel is in good hands as all syndicate owners are vetted and required to complete training before taking ownership. We work with accredited training providers and ensure owners who are new to larger vessels are given the chance to train well before going out on their own. All owners are both competent and capable at the helm.  
10. Business or Leisure; Syndication Suits a Wide Mix Of Needs
Diverse owners and diverse opportunities are one of the greatest features to shared ownership. Syndicate owners range from keen fisherman wanting the afternoon on the water, surfers wanting a quick break to Great Barrier Island when the surfs up, corporate clients looking to entertain VIP, families looking for more space to have the grandkids onboard, or retirees looking for a more relaxed and safe vessel. The opportunities are endless. 
Covering a range of Power, Sail and Multihull vessels, check out a full range of Syndicate vessels on offer through The Yacht Collective HERE.