Don Senior Custom 17.2m
--------- PRICE REDUCED BY $755,000!!! ----------
With a very significant reduction from her original listing price, the chance to own and enjoy a superyacht-quailty build in a modern classic Kiwi motor yacht may just be in your reach. See description below: 
36 Degrees Brokers proudly present this custom Don Senior "Wawata".
A fitting translation of "aspirations and dreams" for her new owner, the 17.2 metre twin engine launch offers an opportunity to enjoy exactly that.
Wawata is the first custom-build of her type and is based on the legendary Don Senior hull design which combines stability, sea-worthiness and planing efficiency.  
The modern interior blends the best of New Zealand and European styling to create luxurious and highly functional spaces.
Her technology-driven onboard systems have been engineered to the highest standards, seamlessly integrating marine, power and house functions. The Raymarine Emprie Bus electronics package runs throughout the vessel, enabling access on all MFD (Multi Function Displays) screens via a clever App which allows smart phones and tablets to be linked. The power needed to achieve this, along with the entire electronic suite comes via her proven, high performance and remarkably fuel efficient Caterpillar C9 engines
Practical, comfortable, and with outstanding finishes, this is one you have to see and experience for yourselves.
Wawata has been reviewed in the February 2018 Boating NZ Magazine - see the article here:  REVIEW-Wawata-Feb-19.pdf
Contact the team today to arrange your private viewing.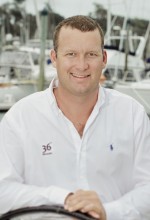 For Full Inventory Contact:
Conrad Gair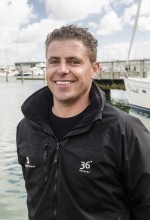 For Full Inventory Contact:
Shaun Sutherland