1/3rd Share - Sea Breeze III
Asking Price
NZD $600,000
Imagine stepping on and off a boat and having everything taken care of for you.. Wouldn't that be a dream? If that sounds like a bit of you, then take advantage of this incredible prospect!

The opportunity to purchase a share in a luxury chartered superyacht, with a style that emulates the 1970s Hollywood era, along with world-class service, is available now.

Sea Breeze III is a truly unique vessel, and her recent two-year renovation focused on preserving her legacy, history, distinctive personality, and extraordinary features.

This stunning classic superyacht, built-in 1976, formerly named Ulysses, and owned by Graeme Hart, displays superior quality and craftsmanship.

Various package options are available to individuals or corporates to secure heavily discounted charter rates (up to 300% off standard rates).

Every aspect of boat ownership is handled by Boutique Superyachts, including daily operations, berthing, insurance, care & maintenance.

The five levels of this 105" classic will ensure you never run out of entertainment options. Many, many memories have been enjoyed onboard Sea Breeze III, and now we invite you to create yours. Genuine interests, get in touch with us today at 36 Degrees!


1/3 share heavily discounted charter package!

Over 5 years, a $600,000 upfront investment secures you 17 days of usage per annum (85 days total usage - $1,785,000 at standard peak rates) aboard one of NZ's most iconic superyachts. Package includes 3 highly trained crew per day with options available for additional crew inc chefs to facilitate events etc.

Contact us for other share split and term options. Terms range from 2-5 years and share divisions from full share (50 days p/a) to 1/5 share (10 days p/a).

For further details, T + C's, specs, and more - please see links below:
Co-Share Information:
Sea Breeze Co-Share Opportunity
Sea Breeze Portfolio: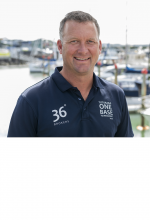 For Full Inventory Contact:
Conrad Gair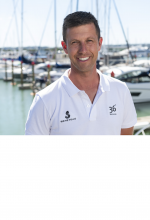 For Full Inventory Contact:
Jono Bakker