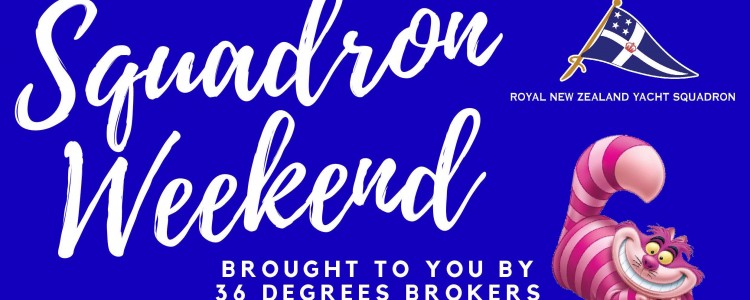 Squadron Weekend 2019 - sponsored by 36º Brokers!
1 November 2018 | 36 Degrees News
We're very excited about this one. It may seem like a fair way off, but February 2019 will be upon us in no time, so make sure you mark your calendar!
As part of the Commodores Cup series, the Squadron weekend on Kawau Island is a much loved and anticipated event that we're proud to be sponsoring. 
See below poster for more details: