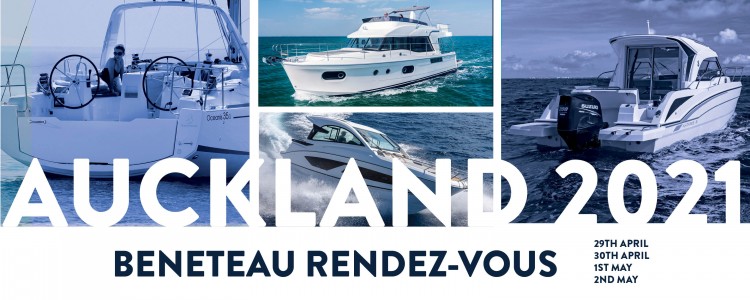 Boating Rendez-vous Auckland 2021
17 March 2021 | 36 Degrees News
Don't miss the chance to see a stellar lineup of BENETEAU Power and Sail vessels at the upcoming BENETEAU RENDEZ-VOUS hosted by 36 Degrees Brokers and Family Boats. Showcasing Beneteau's renowned innovation and cutting-edge design in some of their best, latest, and award-winning models.
Located at the Pier 21 Sales Dock in Westhaven, this 4 day event will welcome a diverse display of Beneteau signature models; renewed and reimagined. Beneteau has continued to challenge the boating industry to keep up with their ability to push boundaries in naval design, evolve through innovative technologies, and stay true to their 130 year heritage as world-class boat builders.
Dates:
Thursday 29th April            12-6pm
Friday 30th April.                12-6pm
Saturday 1st May               10-4pm
Sunday 2nd May                10-4pm
Location:
Pier 21 Sales Dock (A Pier) Free Event! 
On show will be the genre re-defining Swift Trawler 47, award winning Oceanis 46.1,  and a very exciting NZ premiere Monte Carlo 52. 
Our friends at Family Boats are set to showcase a New Zealand premiere of the Gran Turismo 32 in an outboard version, featured alongside some of their most loved Antares models.
The Yacht Collective will be displaying their signature Gran Turismo 40. Chat to the team about their 1/6th Share opportunities; a great opportunity to go boating at a fraction of the cost. With new vessels on order, sign up for syndication in 2021!