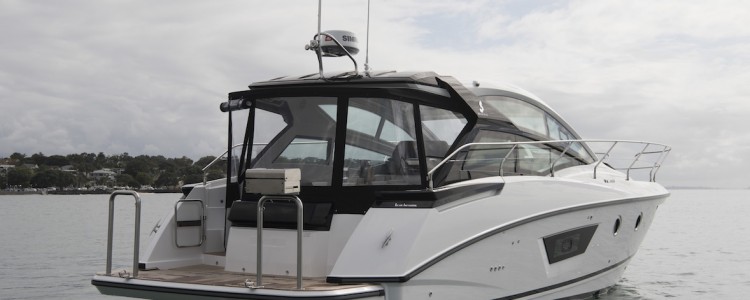 Boating NZ reviews Gran Turismo 40
27 July 2018 | 36 Degrees News
A big thanks to Boating NZ for their recent review of Beneteau's Gran Turismo 40! 
See below and click the link to read the full article.  "Beneteau's latest Sports Cruiser, the GT 40, makes quite a stylish statement. Combining sweeping curves with a steeply raked, one-piece windscreen and funky angular windows, she looks fast even at rest."
Read the FULL review by John Eichelsheim HERE!
For offer information on the Gran Turismo 40 click HERE.