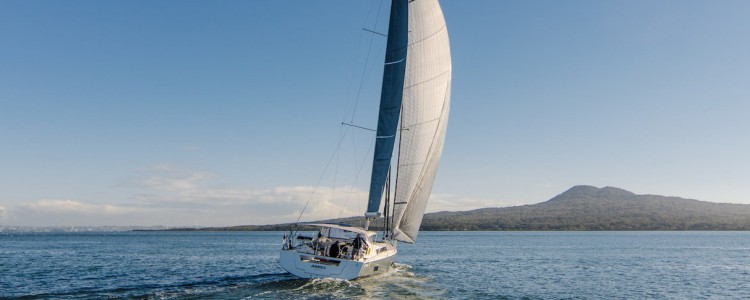 Join the 2018 Coastal Classic in 'Cruise Mode'
5 June 2018 | 36 Degrees News
36 Degrees Brokers is delighted to be backing the 36th edition of the PIC Coastal Classic by once again sponsoring the Cruising Rally Division.  
It's the second time the unique division will be included in the iconic New Zealand yacht race following positive feedback last year.
Starting one hour earlier than the racing yachts on 19 October, the 36 Degrees Brokers Cruising Rally division is intended to be a fun group cruise from Auckland to the Bay of Islands.
All Beneteaus, Bavarias, Hanses, and production and cruising boats are invited, as are families and those who aren't hungry to be the first to the finish line. 
Last year's group proved to be a great success, with some boats anchoring up to enjoy the sunset along the way while others completed the 180 nautical mile stretch all in one. 
Prizes are rewarded for the first team to reach Russell, hence some cruisers choose to showcase the performance elements of their boats. 
The Coastal Classic has a special place in the hearts of many kiwi yachties, and 36 Degrees Brokers aims to help the regatta organisers in their quest to get at least 200 boats on the start line. 
Now in it's 36th year, the race offers a perfect opportunity for cruisers and racers to come together and enjoy some of the country's best sailing waters, and enjoy fellow camaraderie along the way. 
This years race date is 19th October. For more information, to download the NOR and enter, please click HERE to visit the event website.
To find out more about what 36 Degrees Brokers is offering participants, please drop hana a line at hana@36degrees.nz.